The Dark Hedges Collection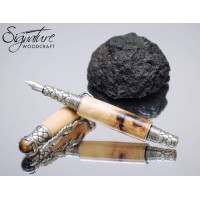 Earlier this year, we managed to source some Beech wood from the Dark Hedges, Country Antrim. We have now turned the first few pens from this wood, creating The Dark Hedges Collection. This a special edition collection of handmade pens, crafted from genuine Dark Hedges beech wood. The Beech trees were planted around 300 years ago when the road formed the avenue to the Georgian estate, Gracehill House. The trees gained worldwide fame when they were featured in the HBO TV series, the Game of Thrones. We are delighted to be able to offer these unique and very special pens.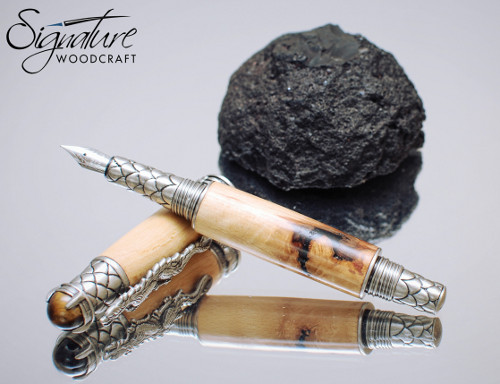 Dragon Fountain Pen

The Dragon fountain pen is a premium, luxury grade pen with plenty of heft and substance. It features a full body Dragon shaped clip, and a dragon claw warps around the centre band. Both ends of the pen and on the grip section are adorned with dragon scales. Finally, a Tiger Eye crystal tops the cap.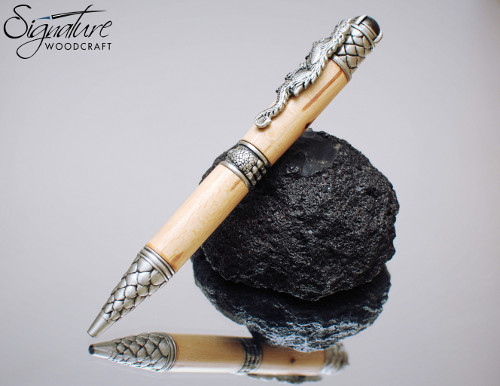 Dragon Ballpoint Pen
The Dragon ballpoint pen has the same design features as the fountain pen (dragon clip, centre band claw, scales and tiger eye crystal), but presented as a ballpoint format pen. The pen is operated by twist action.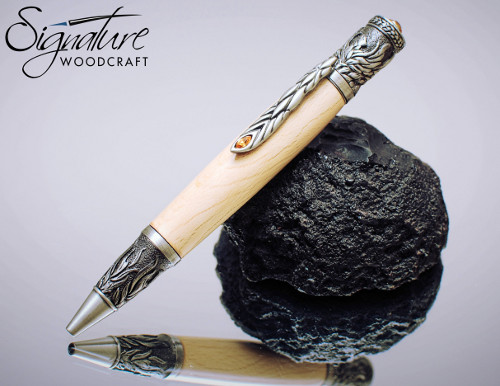 Phoenix Ballpoint Pen
The Phoenix pen is based around the Phoenix bird. The tip features bursting flames design, with a rising Phoenix at the cap. The tail is rendered as the clip design. Amber crystals fitted on the cap and the clip further add to the majesty of this pen.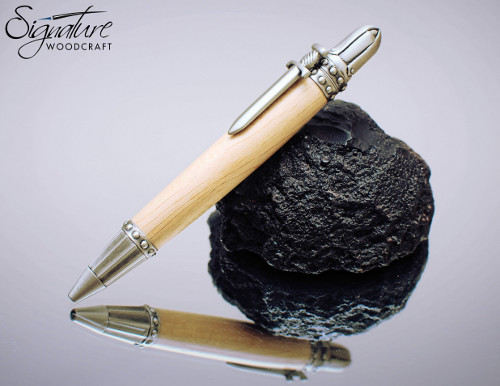 Knights Ballpoint Pen
The Knights themed pen centres on the beautiful sword shaped clip. At the tip is a fluted armour design with rivet detailing. The end cap is an imitation knights helmet.
We will also be shortly adding the Emerald Eye, our celtic themed pen, to the collection.

Top