Personalisation Options
We often get asked about personalisation options for our pens, and we have put together this short overview on some of the options.
1. The label inside the box can be easily customised to include a personal message for the recipient. There is no additional charge for this option.
2. In-house Laser engraving for text and logos. Cost is normally £5.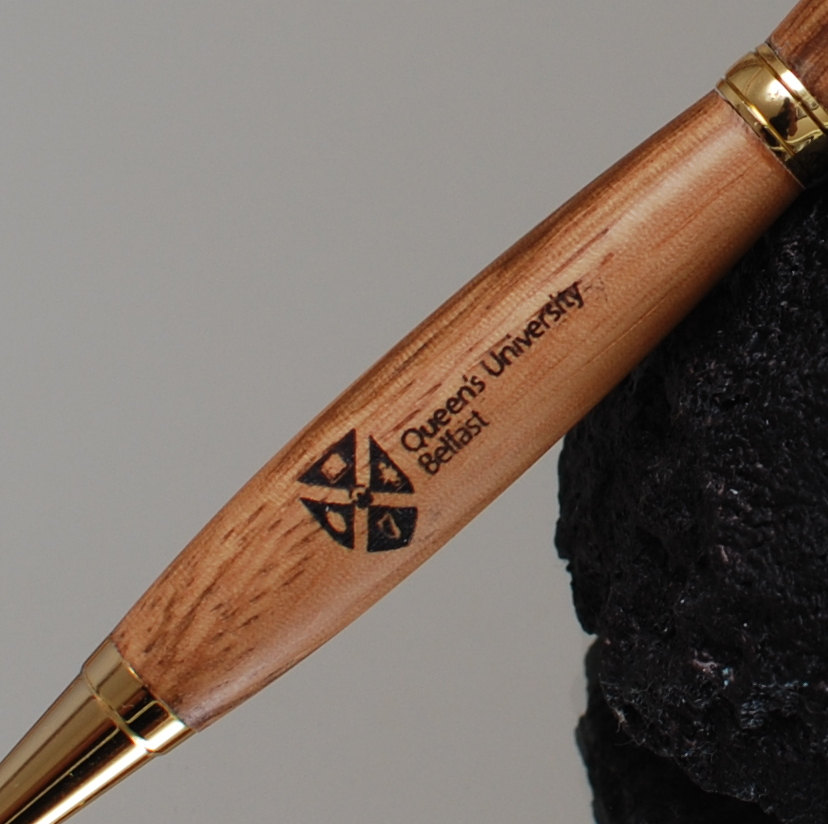 3. An engraved plaque can be placed on the outside of the box. There is a small fee of £3 for this option.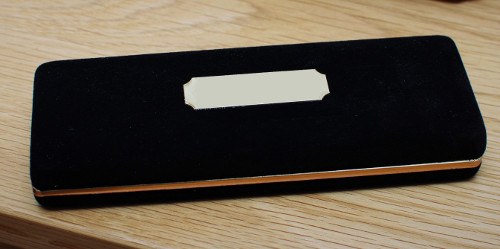 4. A decal can be added to a pen, and then a lacquer applied over. This allows for a range of options such as logos. This works best on lighter coloured woods. POA.
Feel free to contact us if you would like any further information about any of the above!

Top