Alternative Uses of Pens (Part 1)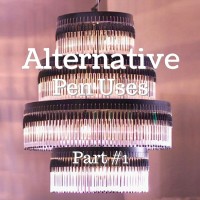 There's more to the humble pen than just putting ink unto paper. Here are some of our favourite alternative uses of pens (note we do not recommend that you try some of these with your hand-crafted bespoke pen!).
1. Makeshift Straw - first off is a simple straw, but not to drink ink!
2. Bow & arrow - great idea for the kids, just watch those eyes!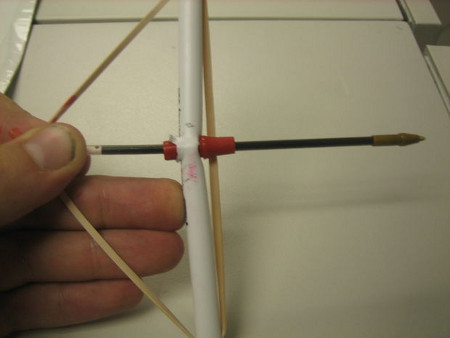 Source: http://www.instructables.com/

3. Improvised tracheotomy device - as seen on many hit TV shows like ER and House. But definitely not one to try at home!
4. Store secret messages - some pens, like our Trenton Fountain Pen, have enough space inside the barrel to store notes and even tooth picks!
5. Lampshades - we love this novel idea for the Bic pen!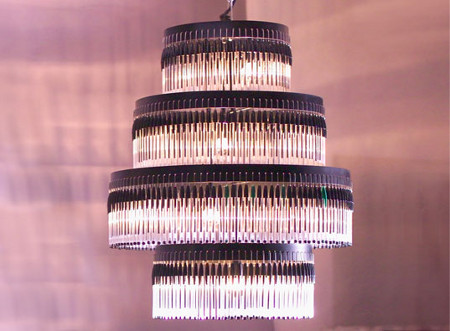 Source: http://inhabitat.com/

6. Pea Shooter/spit ball delivery device - the scourge of every school teacher, the spit ball shooter!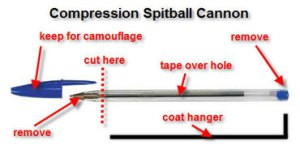 Source: https://15minutelunch.wordpress.com/

7. Perform an age test - can you get it?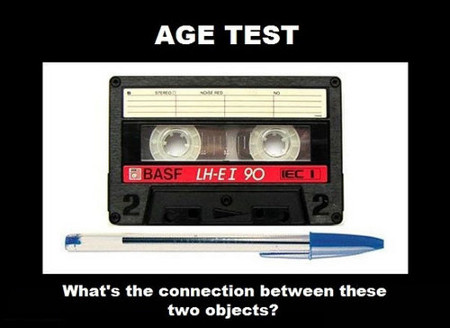 Source: http://weheartit.com/

8. Pen spinning – frequently tried, never managed it. When done well, it is mesmerizing.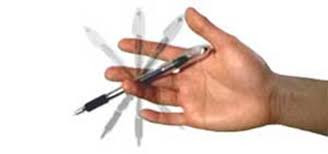 Source: http://prop-tricks.wonderhowto.com/

9. Two pens & a saucepan = drum kit ... every parents nightmare??
10. Depress reset buttons - and if the pen tip is too big, you might need a mechanical pencil...
11. Tighten a tourniquet - another medical aid, this time less gruesome than the tracheotomy!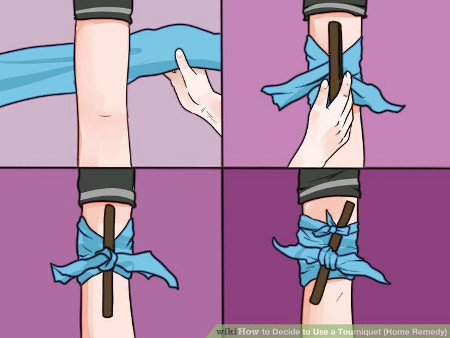 Source: http://www.wikihow.com/

12. Utensil set - if, like me, you frequently forget to bring some cutlery into work for your lunch, this might just be the answer. Plus, its the ultimate in eating while you work so extra points from the boss too!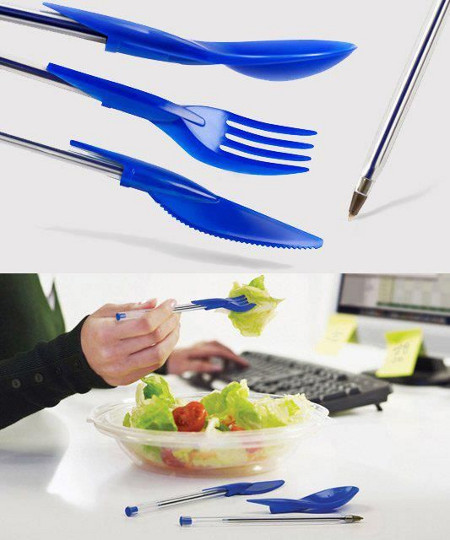 Source: https://uk.pinterest.com/

13. Hair piece - you were probably expecting this one...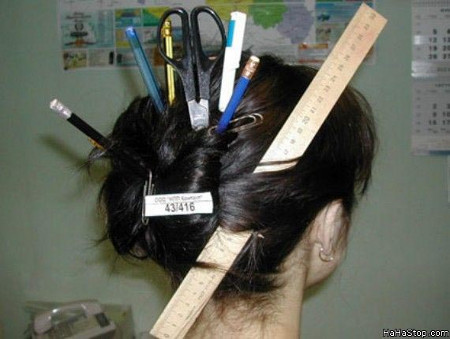 Source: http://www.hahastop.com/

14. Guitar Capo - we love this novel idea.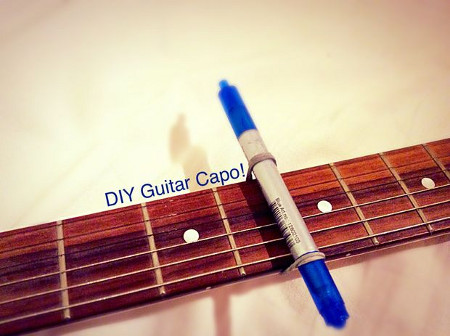 Source: http://www.instructables.com
Do you have any other ideas of other ways that pens can be used? Why not let us know and we'll feature them in Part 2!


Top