Bock Nibs Guide
We can upgrade our pens with world leading Bock Nibs, in a number of different finishes such as 23 kt gold plating, bi-colour and polished steel. We can also fit solid titanium and solid 18 kt gold nibs, along with calligraphy nibs on request. The following table shows the various colour options:






23 kt Gold Plate


Bi-Colour

23 kt Gold Plate & Polished Steel


Polished Steel

All nibs also come in a range of different stroke widths, including Extra Fine, Fine, Medium and Broad.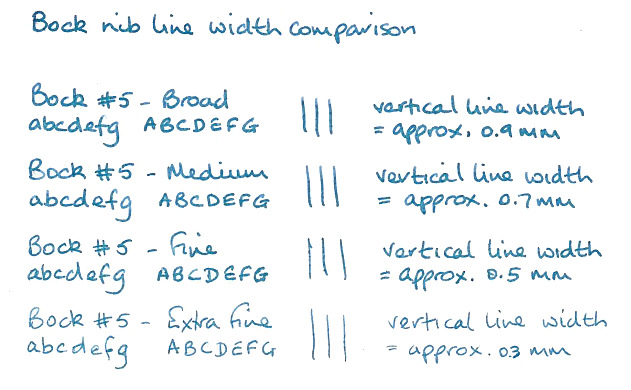 Top